What's the Best Place for Quartz Countertops in Kalamazoo?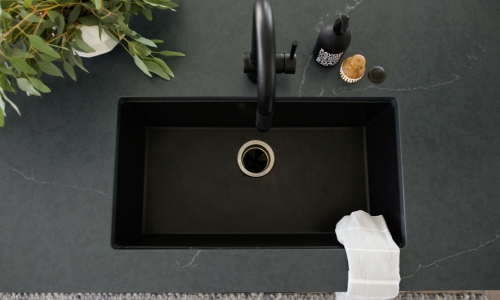 Whether you're looking to add a little personality to your kitchen, remodel your master bathroom, or any number of other revamps, you've probably searched the Internet for the best quartz countertops in Kalamazoo. And, now you've arrived here, at Southwest Michigan Granite, the home of Kalamazoo's best selection of quartz and granite countertops. Inside our massive showroom, we offer a massive number of unique, beautiful countertops in a wide range of colors, patterns, and grains. In today's post, we're going to tell you why we're Kalamazoo's go-to destination for bathroom and kitchen countertops.
1. An unmatched assortment
When you're redoing your space, you shouldn't have to make sacrifices. You should get exactly what you want. By offering the largest selection of quartz countertops in Kalamazoo, Southwest Michigan Granite ensures that the only limit is your imagination.
2. Knowledgeable assistance
Shopping for new surfaces can be tough, as there are a lot of decisions to be made. What colors work best with your space? What size slab do you need? What is the best material for your daily routine? With our in-depth approach, we aim to walk clients through the process, acting as a guide that offers input and suggestions.
3. Reviewed and regarded
These days, customer reviews are a big part of shopping. You want to know that you're working with a reputable company that can get the job done. With a number of customer reviews and a 4.6 rating on Google, our customers say great things about us, praising our ability to "decide the best look for my space" and assuring others that they "would definitely use [us] again and recommend [us] to anyone."
At Southwest Michigan Granite, we're proud to offer Kalamazoo's best selection of quartz and granite countertops. No matter the size of your project, the scope of your needs, or the intricacy of your job, you can count on us to meet – and exceed – your expectations!