Upgrading Your Home and Looking for Quartz Countertops for Sale? Start Here!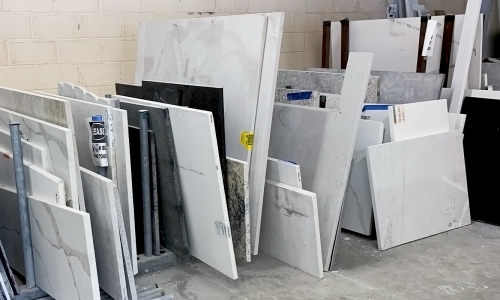 When it comes to quartz countertops for sale, there's only one name in Kalamazoo: Southwest Michigan Granite. Offering the absolute best products to customers in Kalamazoo, Battle Creek, Grand Rapids, and all throughout the region, we have built a reputation for quality, knowledge, and – above all else – our ability to listen to and assist our customers. No matter what kind of project you're starting, you can rest assured that we can help! From replacing the countertops in your bathroom to adding a granite-topped island to your kitchen, our team will work with you to understand your needs, identify opportunities, and deliver on your expectations.
With a team of educated, professional salespeople, you can be confident that your project is in the right hands. We have years of experience and a massive, 12,000 square foot showroom containing an unparalleled range of quartz and granite slabs. When you work with us, we'll walk you through the showroom, discuss the benefits of various materials, work to understand your project, and communicate the many options available to you.
We know how challenging – and scary – it can be to install new countertops. We know that most home projects can turn into huge, unwanted sources of stress and frustration. To that end, we like to picture ourselves as your partner throughout the project. Yes, we offer quartz countertops for sale, but we're also selling our ability – and desire – to help you ensure things go off without a hitch.
At Southwest Michigan Granite, we strive to help our customers face – and overcome – the challenges in front of them. Our goal is to deliver top-notch quartz and granite countertops, sure, but it's also to reduce and eliminate the hassle of selecting, sourcing, and installing materials. So, if you're looking to install new countertops in your home, we encourage you to reach out to us today!