Top 5 Reasons Your Home Needs Quartz Kitchen Countertops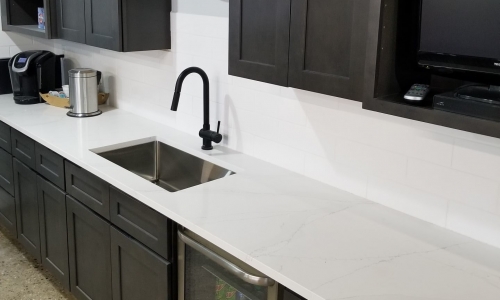 If you've been looking to update your home, you should know that quartz kitchen countertops are an amazing addition. With countless patterns, colors, and styles available, you can be confident that you'll find an option that complements – and elevates! – your kitchen's aesthetic. Best of all, there are a slew of benefits to including them in your remodel! From their cost-efficiency to their long-term durability, this post will help you discover the top five reasons you should consider quartz for all of your home's surfaces.
1. Low Maintenance
If you've already looked into marble countertops, you've probably experienced some hesitancy due to their maintenance requirements. Well, good news: quartz kitchen countertops don't require the ongoing, regular maintenance of quartz!
2. Modern Look
In interior design, midcentury modern is all the rage. Quartz countertops can be manufactured in a wide range of colors, from red, orange, white, and black, to ensure a modern, minimalistic look.
3. Nonporous
One of the biggest benefits of quartz countertops is how easy it is to clean them. With a nonporous surface, bacteria and liquids aren't as easily absorbed, making them a breeze to clean! In fact, you can clean these countertops with regular dish soap and paper towel!
4. Long-lasting durability
If you're looking for a material that is engineered to last a lifetime, quartz is for you. Resistant to nicks, abrasions, chipping, and scratching, quartz countertops are some of the longest lasting on the market.
5. Manmade
When it comes to customizability, quartz is the go-to option. Since they are manmade, quartz countertops can be created to match any interior.
At Southwest Michigan Granite, we're committed to offering the area's best selection of high-quality quartz and marble kitchen countertops. If you've been considering a remodel, we encourage you to visit our showroom today to see what we have to offer!