The Best Selection of High-Quality Granite Countertops in Kalamazoo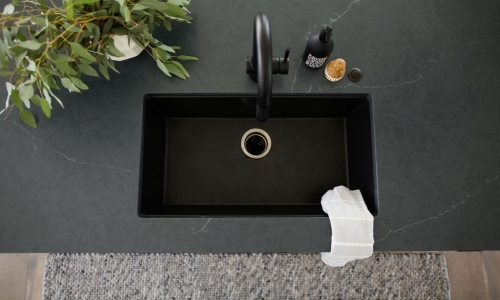 When you're scouting the area for the absolute best selection of granite countertops in Kalamazoo, you owe it to yourself to work with Southwest Michigan Granite. Inside our massive showroom, you'll find countless slabs of granite, marble, and more. Whether you're looking for speckled, snowy white, deep black, or any number of other patterns and colors, you can rest assured that we have it covered. Best of all, our experienced team will work with you to select and source a material that will work with your home's — or business' — current aesthetic. From start to finish, we're there to ensure that everything goes as planned so there's no need to worry about material quality, installation, or long-term durability.
Selection
You absolutely won't find a better selection of granite countertops in Kalamazoo than the selection at Southwest Michigan Granite. With a nearly limitless assortment of patterns, textures, and colors, we can work with you to find exactly the slab you need.
Durability
A natural material that is made to last, granite is a top-quality, no-hassle material. If you're looking for something that is low maintenance and stays beautiful no matter what, you can be confident that granite countertops are the ideal solutions.
At Southwest Michigan Granite, we work diligently to ensure that our clients have access to the absolute best granite countertops in the area. Our showroom is the premier destination for shoppers looking for selection, quality, and knowledgeable sales associates. Aiming to build relationships and work with you throughout the life of your project, our goal is to listen to you, understand your goals, and find ways to achieve them. So, if you've been looking for a place to purchase granite and marble countertops, visit us today and let us help!