Start Your New Home Right with Custom Granite Countertops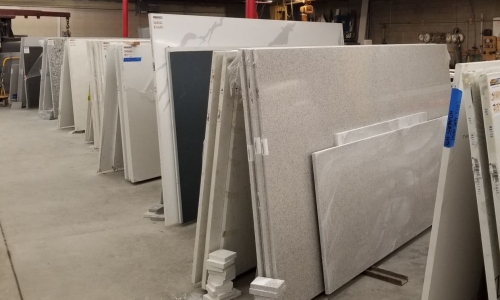 The act of building a home allows you the unique chance to get every detail perfect before anyone even moves in. Lighting, carpeting, paint, furniture…you have full control over every aspect of your home's interior before the project is completed. This includes the countertops you install in your kitchen. By choosing a custom granite or quartz countertop for your kitchen, not only will you add style to the overall look of your kitchen, but you will get a strong, durable surface that will last for decades. Southwest Michigan Granite has a great selection of slabs in various colors and styles that can be customized to your kitchen's specifications, so your kitchen will have the aesthetic look you want at a price that makes them a worthwhile investment for your home. In today's post, we will look at the ways in which Southwest Michigan Granite can help you finish your kitchen with added style and value.
Leave Your Countertops to the Experts
Southwest Michigan Granite has been supplying high quality custom quartz and granite countertops to home and business owners throughout the greater Kalamazoo area for many years. We take the time to work closely with our clients and get a thorough understanding of their expectations, allowing us to develop the perfect countertops built to the exact specifications in the style that will meet those expectations. While there are cheaper options in terms of materials for your countertops, they simply cannot match the decades of durability you get with the quartz or granite countertop options you can find in our showroom.
Our Process Produces Results
Over the years, our experienced professionals have worked to refine and streamline our process, allowing us to complete every project with a high standard of quality that will look great and perform perfectly for as long as you own your home. For every project, we consider all of the relevant factors, including budget, square footage, and aesthetics to help identify the perfect material and style of countertop that meet your specifications and exceed your expectations. The result is a great looking custom countertop that will add both style and value to your home.
We at Southwest Michigan Granite take great pride in being the premier supplier of beautiful, sturdy quartz or granite countertops to clients throughout the greater Kalamazoo area. We have a selection of more than 300 slabs in stock in Our Showroom, so no matter if you are starting a new home construction from scratch or bringing your outdated kitchen into the 21st century, you will find exactly what you are looking for. Call us today and let us know what you have in mind for your custom countertops.