Here's Why You Should Consider Quartz or Granite Countertops in Your Kitchen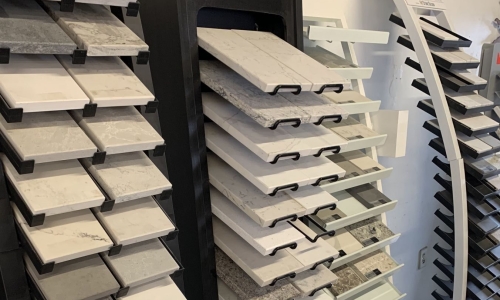 Southwest Michigan Granite has a terrific selection of quartz and granite slab options to create custom kitchen countertops that can add both style and value to your home. When you are in the market for new countertops for your kitchen, there are a number of options available to you. While there are certainly pros and cons to all of the different types of countertops you can choose from, quartz or granite offer the greatest combination of style, durability, and value for your home, especially when you factor in the low amount of maintenance they require. In today's post, let's take a closer look at the benefits of upgrading your kitchen countertops with Southwest Michigan Granite.
Add Value to Your Home
Granite or quartz countertops are a terrific investment that will add value to your home, especially if your current countertops are worn, faded, or scratched. Quartz and granite countertops are available in a wide variety of colors and styles, allowing you to find the perfect aesthetic look that will complement your current kitchen décor and appliances. And because quartz and granite are more attractive to potential buyers, they add value to your home in the event that you decide to put it on the market.
Lasting Performance and Durability
Most people never consider how much abuse their kitchen countertops take, but with hot pans, sharp knives, spilling liquids, and other factors, your countertops need to be strong and durable. Quartz and granite countertops provide unbeatable durability, making them a great long-term investment for your kitchen. They are resistant to nicks and scratches, so you can count on a smooth surface for years to come.
Easy to Keep Clean
Quartz and granite countertops are non-porous materials, making them easy to clean. Because they are non-porous materials, spills can be easily cleaned with soap and water without leaving any stains behind. This also keeps moisture from seeping into the material and fostering the growth of mold and bacteria, giving you a clean, safe surface for food preparation.
Southwest Michigan Granite offers the best selection of quartz and granite slabs in the region. Whether you are looking to upgrade your current countertops or need durable countertops for a new build, our helpful, experienced professionals can work with you to help you find the right style for your kitchen, custom-made to your exact specifications. Whatever your kitchen countertop project entails, we are eager to work with you. Call us and let us know what you have in mind today!