Finish Your New Home Construction with Custom Quartz Countertops in Your Kitchen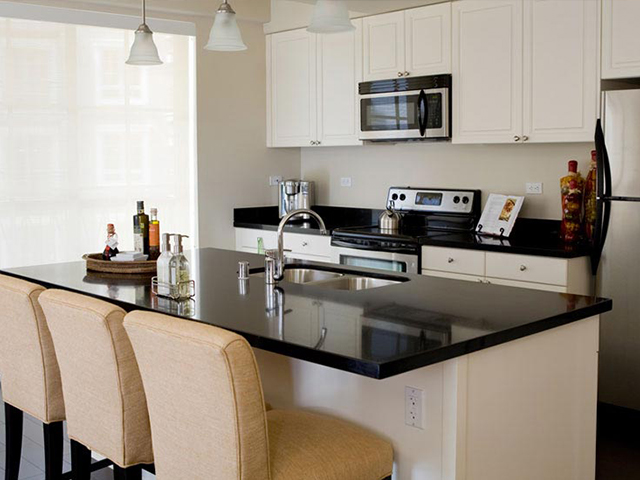 When you make the decision to have a new home built from scratch, you have the opportunity to make sure that every detail is perfect. While those decisions will certainly affect the aesthetic of your new build, you also need to think about durability and longevity. This is especially true of your kitchen countertops. While some options may look nice, countertops made from inferior materials can wear down over time and result in a replacement project sooner than you would expect. However, by choosing a high quality quartz or granite countertop from Southwest Michigan Granite, you get the benefit of beautiful looking countertops that are easy to maintain and will last decades longer than wood or Formica alternatives. In today's post, we will take a more detailed look at the benefits of choosing a custom kitchen countertop from the pros at Southwest Michigan Granite.
Nearly Unlimited Aesthetic Options
When you choose your kitchen countertops for your new home, you want the right style and color that will complement the rest of your kitchen décor. With some suppliers and companies, your options are seriously limited. Fortunately, Southwest Michigan Granite has a large selection of granite and quartz slabs, giving you nearly unlimited options for the overall look of your kitchen. With so many styles and colors to choose from, you are sure to find the slab that will fit the aesthetic look you want in your kitchen. Our friendly, experienced professionals are always willing to help you find exactly what you need, so stop in and take a look at our showroom today.
Easy to Maintain – Lasts a Lifetime
Granite or Quartz countertops will not only make your life easier, but they also make it easier to keep your kitchen safe for your friends and family. Because granite and quartz are non-porous surfaces, they will not absorb liquids that foster the growth of bacteria and mold. They are also resistant to nicks and cuts that softer materials are prone to. These little crevices are breeding grounds for bacteria and can be very difficult to clean properly. This is not an issue with granite or quartz. Simply wash the surface with warm, soapy water, and your surface will be perfectly safe for all your food prep needs.
To get a strong surface custom made to your exact kitchen specifications, count on the experienced professionals at Southwest Michigan Granite. Contact us today.