Finish Your Kitchen With a Durable Countertop From Southwest Michigan Granite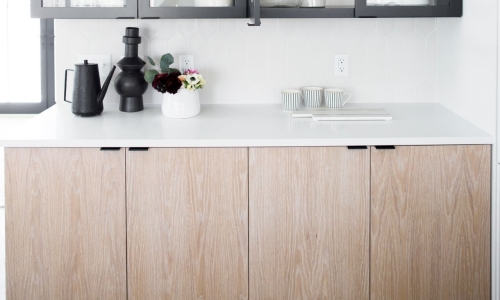 Whether you are building a new home or have a remodeling project, there is no better way to complete your kitchen than with a quartz or granite countertop. Carrying the largest selection of quartz and granite in southwest Michigan, and able to create a custom countertop that is cut to perfectly match the layout of your kitchen, Southwest Michigan Granite is ready to help you find the perfect granite or quartz countertop to complete your kitchen. Offering several notable benefits over laminate countertops, quartz and granite can't be beat as a choice of material. here is why you should consider a custom countertop from Southwest Michigan Granite.
A Long-Lasting Addition to Your Home
Having a custom countertop is a great way to bring style to your kitchen, but there are more benefits to quartz and granite than their appearance alone. Durable and scratch resistant, when you get a custom countertop from Southwest Michigan Granite, you can trust that your custom granite countertop will be an investment that lasts. Helping to add resale value to your home, not only will a custom granite countertop provide a long-lasting aesthetic improvement to your kitchen, but it will also add a valuable addition to your home.
An Aesthetic Choice With Health Benefits
Being resistant to scratches, chips, and other wear and tear, quartz and granite countertops also help to provide homes with the benefit of a sanitary food preparation space. Because they are non-porous, as well as resistant to most of the wear and tear that countertops see in their usage, granite and quartz countertops will not develop scratches where moisture can collect, preventing the growth of bacteria, and ensuring that your kitchen remains a sanitary and healthy food preparation space. With granite countertops only requiring yearly resealing to maintain their sanitary qualities, and both quartz and granite countertops being easily cleaned with just soap and hot water, our custom countertops ensure that your food preparation space is easily maintained.
Offering a number of benefits over laminate countertop materials, the custom granite countertops and custom quartz countertops from Southwest Michigan Granite can improve your home's health and value. Browse our selection of quartz and granite at our showroom or contact us today to learn more about the benefits that quartz and granite countertops can bring to your home.