Custom Granite Countertops Are a Great Way to Add Personality to Your Kitchen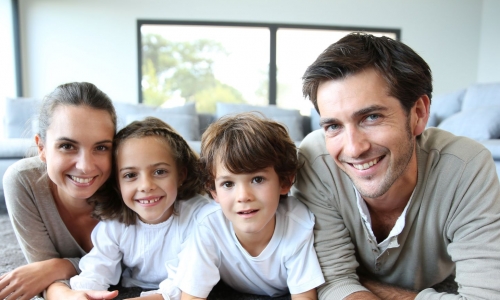 Kitchens are often a gathering place… a place where a home's residents start their mornings, end their nights, and talk about everything that happened during their days. They're a comforting space with a utilitarian purpose. Because of this, it's important to design your kitchen with both form and function in mind. Whether you're building your kitchen as a bachelor, a new homeowner, or with a full family depending on you, you absolutely can't go wrong with custom granite countertops. Both beautiful and functional, these countertops can fit any aesthetic and – more importantly – provide a wealth of benefits over traditional laminate counters.
Durability
When it comes to durability and longevity, granite is king. Extremely resistant to scratching, chipping, staining, and abrasion, granite countertops are guaranteed to last a lifetime.
Nonporous
How is being nonporous a benefit? Well, because it helps to resist the spread of bacteria! If there's one place that you want to avoid bacteria, it's the kitchen. Because of this, custom granite countertops are a great choice for families with small children or members who have compromised immune systems.
Beautiful
Sophisticated, elegant, and functional, granite countertops are often the centerpiece of the kitchen. Whether you opt for a snowy-white, fleck-free slab or one marbled with veins of glittering gold, you can be confident that your countertop is a unique, one-of-a-kind addition to your home's kitchen.
At Southwest Michigan Granite, we're committed to offering the area's best selection of high-quality granite and quartz countertops. If you're building a new home, remodeling your kitchen, or just looking to make a few upgrades, you can be confident that our team can help. To learn more about who we are and what we have to offer, we encourage you to browse our website!