Considering a Kitchen Remodel? Shop the Best Kitchen Countertops in Kalamazoo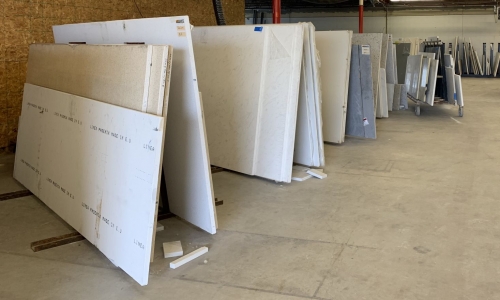 If you're considering a kitchen remodel, you owe it to yourself to shop the largest selection of kitchen countertops in Kalamazoo. There are a lot of decisions to be made when remodeling your home's kitchen: selecting a color palette, purchasing new appliances, picking tile or flooring options, and — of course — settling on countertop styles and materials. As one of your home's most common gathering areas, your kitchen deserves special attention. It deserves to be carefully considered and thoughtfully decorated. Because of that, it deserves the eye and experience of a professional!
The team at Southwest Michigan Granite has a wealth of experience in the industry. Having worked with countless businesses and homeowners to revamp their spaces, we know what works where and — more importantly — what works best for certain needs. We'll collaborate with you to understand what you're looking for and deliver on your expectations. Whether you're looking for an aesthetically pleasing island or a material that is resistant to bacteria growth, we can work with you to identify and source the materials that you need.
Our process begins with an analysis of your needs. We look at what you're hoping to accomplish. Next, we work to find solutions that stay within your budget while still satisfying your core requirements. We review drawings, determine square footage, make material recommendations, and define goals. Once we have a clear understanding of everything you're hoping to do, we build out a plan that accomplishes your goals, stays within your budget, and meets your specifications.
At Southwest Michigan Granite, we strive to provide our customers with access to the best selection of kitchen countertops in Kalamazoo. Offering an unparalleled number of quartz and granite slabs, you can count on us to help you find exactly what you need to make your kitchen shine!