Building a New Home? Explore the Best Selection of Kitchen Countertops in Kalamazoo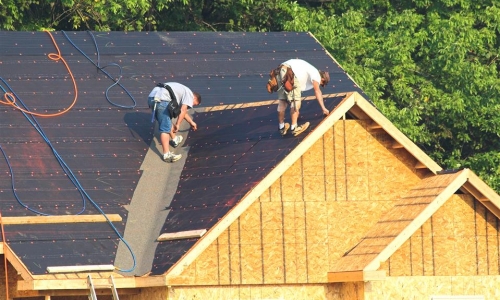 If you're in the process of building a new home, you've likely given thought to everything. You know what flooring you want, what furniture you'll need, and what accessories will accent your new home's décor. But, what about its countertops? With most people spending large parts of their days in the kitchen, it pays to take a look at the largest assortment of kitchen countertops in Kalamazoo. At Southwest Michigan Granite, we have every angle covered: light or dark, granite or quartz, long or short, and much more! In today's post, let's take a closer look at how we can help you achieve the new home of your dreams!
An experienced team
With years of experience in the industry, our team has seen it all. That level of experience allows us to better strategize. We can work with you to understand your needs – and the challenges that you're facing – and then develop a plan that will result in the countertops – and home! – that you've always wanted.
A refined process
Throughout the years, we've honed and perfected our process. We know that no two projects are alike, however, we begin every project the same way: with an analytical, budget-minded approach. Our first step is to review your drawings and determine square footage. After that, we discuss your budget and make recommendations on material preferences. Next, we learn about your goals. Finally, we develop a plan that will keep your project on track, within budget, and – most importantly – to your specifications.
At Southwest Michigan Granite, we're proud to offer the most comprehensive catalog of kitchen countertops in Kalamazoo. With over three hundred slabs in stock and 12,000 square feet of showroom space, you can be confident that we can show you something that will work for your new dream home.