Build an Elegant Kitchen with Stunning, Sophisticated White Quartz Countertops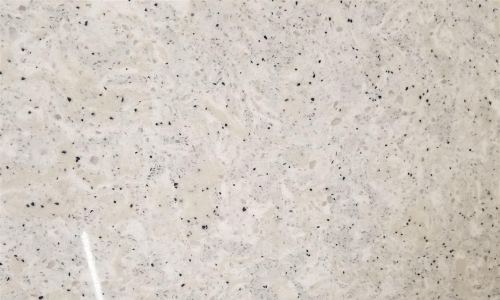 For years, when designers are looking to add a touch of elegance to a home, they've relied on white quartz countertops. Watch any home remodeling television show and you'll see them. You'll see them installed in bathrooms, mudrooms, laundry rooms, and — of course — kitchens. As an aesthetic choice, these counters can't be beat: their pristine white surface elevates and complements nearly any interior design. And, as a functional choice, quartz reigns supreme. As it doesn't harbor bacteria and resists most forms of damage, you can be confident that your new counters will stay crisp, white, and beautiful for years to come.
For over two decades, Southwest Michigan Granite has been Kalamazoo's go-to source for high-quality quartz and granite countertops. With a massive showroom and hundreds of unique slabs on display, you can be confident that we have the exact countertop material that you're looking for. Whether you want dark, deeply veined marble or flawless white quartz countertops, you can counter on us to deliver. More than that, you can count on us to assist you throughout your projects lifetime. From the addition of elegant backsplashes to complete kitchen remodels, our team has the experience necessary to make sure your project goes off without a hitch. We'll discuss your needs, review your materials, and craft a plan that results in the perfect kitchen or bathroom.
At Southwest Michigan Granite, we strive to offer the area's best selection of granite and quartz countertops. With some of the most experienced team members in the state, we've built our company around providing top-notch customer service and unmatched product quality. So, if you've been thinking about reworking your kitchen — or any other space — we encourage you to reach out to us to learn more about how we can help.