Breathe New Life Into Your Kitchen with Custom Granite Countertops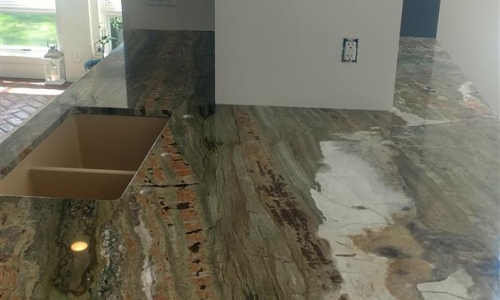 If you are tired of the stale, drab kitchen countertops in your home or you want to upgrade to a more durable option, then consider custom granite countertops from Southwest Michigan Granite. The kitchen is the heart of your home. It's where people gather together to prepare and share food and create memories. With custom granite countertops, you can add style, color, and functionality to your kitchen with unmatched durability. Whether you are looking for granite countertops for a new home construction or you are replacing the countertops that were there when you purchased the home, granite offers nearly unlimited flexibility in terms of colors and patterns, so you can find the perfect option to complement the rest of the kitchen décor. Read further to find out more benefits of choosing custom granite countertops for your kitchen.
Long-Lasting Durability
Granite offers an unmatched level of durability, making it a great investment for your home. Granite is resistant to scratches, chips, stains, and abrasions, requiring very simple maintenance. Once installed, your granite countertops will last for as long as you own your home, and possibly even longer.
Nonporous for Easy Cleaning
With custom granite countertops being nonporous, they are very easy to clean with just soap and water. It also makes the countertops resistant to bacteria, as liquids won't absorb into the surface. This helps protect your family from illnesses by ensuring a clean surface where you can safely prepare or eat food. This is why granite countertops are a perfect option for families with small children or people with weaker immune systems.
Aesthetically Appealing
Your kitchen countertops are a significant component to the style of your kitchen. With the wide array of patterns and colors available, granite gives you a nearly unlimited selection of styles to choose from. Whether you want something simple in a lighter color or a darker option with marbling and other highlights, we can help you find the style that will complement your appliances and décor. If you are unsure of what would work best, feel free to contact one of our friendly staff members who can help you find what you need.
Southwest Michigan Granite is dedicated to offering homeowners throughout Southwest Michigan with high quality granite and quartz countertops. Whether you are building a new home from the ground up or looking to remodel your existing home, you can count on us to find you the perfect countertops with a unique combination of style and functionality. Contact us and let us know about the custom granite countertops you need for your home.