Boost Your Home's Appeal with Stunning, Custom Granite Countertops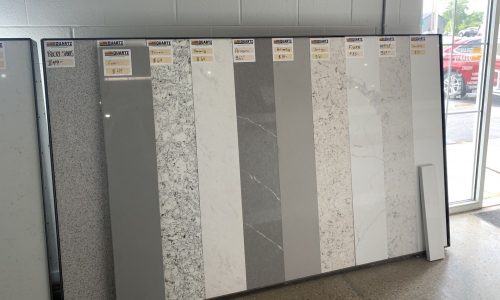 When it comes to guests, your home's kitchen is one of the first things they'll notice. Often centrally located, kitchens are a work area, a gathering place, and – in many cases – a showpiece. When people enter your kitchen, they take notice of all of the details: the tile flooring, the appliances, the cabinetry, and – of course – the countertops. While we can't help you with the appliances and the cabinetry, the team at Southwest Michigan Granite knows a thing or two about custom granite countertops. We can work with you to install beautiful, memorable surfaces that will impress your guests and – more importantly – outperform any other surface on the market. Let's take a look at some of the benefits granite offers.
Aesthetics
An easy place to start, the aesthetics of granite are unparalleled. Available in a wide range of colors and patterns, custom granite countertops are an amazing way to transform – and upscale – your kitchen. With each slab being unique, your guests will be welcomed into your kitchen by one-of-a-kind, stunning surfaces.
Performance
The go-to surface option for kitchen aficionados, granite countertops offer unmatched durability and cleanliness. Resistant to scratching, chipping, staining, and abrasion, they're one of the longest lasting options on the market. And, better yet, their ability to resist the spread of bacteria ensures that you – and your family – stay safe and healthy.
At Southwest Michigan Granite, our goal is to offer the absolute best selection of granite and quartz countertops. Inside our massive showroom, you can browse countless slabs of black, white, veined, flecked, and speckled products. Better yet, you can work with our team, describe your goals, and trust them to walk you through the selection and installation process. So, if you're looking to upgrade your kitchen, we encourage you to browse our site, learn about what we offer, and contact us with any questions that you have.