Add Value, Style, and Durability With Custom Granite Countertops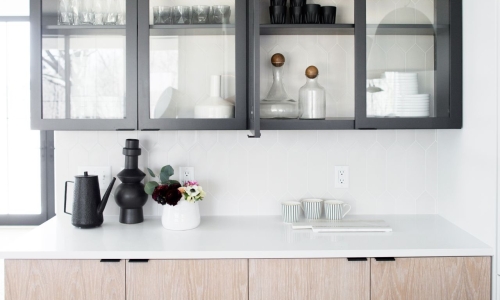 Southwest Michigan Granite offers customers throughout the greater Kalamazoo area with high quality granite and quartz countertops. Whether you are looking to upgrade your current countertops or completely remodeling your kitchen, we have a great selection of quality slabs that can be custom cut to your exact specifications for long-term durability. We have several styles and colors available to choose from, so you will be able to find the perfect slab that will match your current décor or complement the new décor for your remodeling project. No matter what your custom kitchen countertops may be, we will work with you to find the perfect choice to add value and style to your home. In today's post, we will discuss why granite or quartz are great options for the countertops in your kitchen.
Granite or Quartz Countertops Will Last
Countertops are one of the most important components of your kitchen. It's where you prepare and serve food. It provides storage for smaller appliances like your toaster, coffee maker, stand mixer, and others. This also means that it takes a great deal of wear and tear over the years. This is something to take into consideration when selecting new countertops for your kitchen. By selecting granite or quartz for your new countertops, you get a level of durability that you cannot get with wood, laminate, or Formica options. Not only are they stronger options, but they are also scuff and scratch resistant, meaning the surface will stay intact for longer and there won't be any of those scratches or gouges that occur with lesser materials.
Breathe New Life into Your Kitchen Decor
No matter what sort of existing décor you have in your kitchen, granite and quartz countertops are a great option to add color and style to your interior. Because every slab is unique, you are also getting an aesthetic that nobody else will have. We have a great selection in our showroom, so we welcome you to stop by and look for yourself.
Quartz or Granite Makes for a Healthier Kitchen
One factor in selecting quartz or granite for your next kitchen countertops that most people rarely think about is the health benefits of these surfaces. Other types of countertop surfaces can get scratched or gouged. These crevices are difficult to clean, acting as catchalls for moisture and bacteria that can even foster the growth of mold. Granite or quartz are resistant to these type of scratches and gouges, leaving a smooth surface that can be easily cleaned with warm soap and water to keep the surface clean from bacteria and safe for food preparation.
We at Southwest Michigan Granite are eager to help you find the perfect quartz or granite countertop for your kitchen. Call us and let us know about the countertop you are looking for.