Add Style and Value with Custom Granite Countertops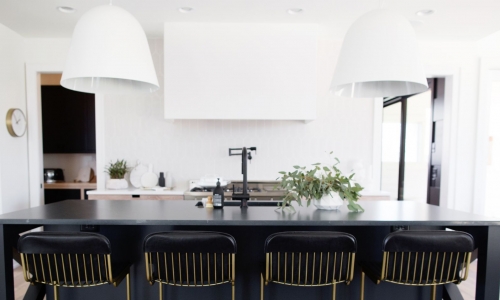 Your kitchen is the heart of your home where people gather to socialize while preparing and sharing food. The kitchen can also be a showpiece for your home. One of the best ways for your kitchen to pop aesthetically is with custom granite countertops. Available in a number of styles and patterns, granite countertops can be customized to your kitchen's specifications while also complementing your flooring, cabinetry, and appliances. If you are looking for a great aesthetic upgrade to your kitchen that will also provide durability and easy maintenance, count on the experienced professionals at Southwest Michigan Granite to help you find the right custom granite countertops to breathe new life into your kitchen. Read further in this post for more information about how custom granite or quartz countertops can benefit your home.
Improve Your Kitchen Aesthetics
Granite countertops are available in a nearly endless selection of patterns and colors, so you can select a style of granite that will complement the existing décor of your kitchen. Every granite slab is unique, so you will get custom countertops that will add a great amount of style to your home that your guests are sure to notice.
Enjoy Unmatched Durability
When it comes to countertops, granite and quartz are unbeatable when it comes to durability. The hard surface is resistant to chips, scratches, and abrasions, so you can count on your custom countertops to last for years without suffering the wear and tear that you will see with countertops made from weaker materials. With any luck, your custom granite countertops will last for the life of your home.
Protect Your Family's Health
Maybe the top reasons to switch to granite countertops for your kitchen is the time you will save on maintenance and the peace of mind knowing your family is safe. These countertops are easy to clean with warm soap and water, and because granite is non-porous, it will not foster the growth of mold or bacteria. This means your kitchen will be cleaner, and your family will not run the risk of illness from mold or bacteria growing on your countertops.
The experienced professionals at Southwest Michigan Granite are dedicated to providing customers in the greater Kalamazoo area with the best quality granite countertops in the industry. Whether you are countertops for a new home construction project or you are remodeling your kitchen, we will help you find the perfect countertop to meet your needs and your style. Call us today and let us know about the countertop project you have in mind.