Add Elegance and Durability to Your Kitchen with Custom Quartz Countertops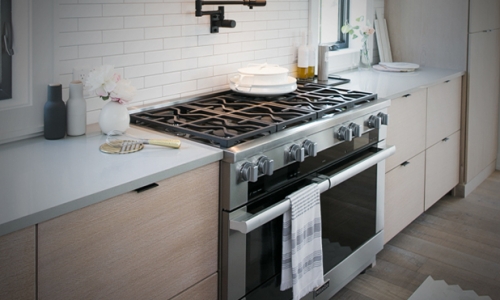 Are you tired of looking at the same, dull, outdated countertops in your kitchen? Are your countertops scratched and stained from years of use? You can upgrade those countertops and add a little elegance to the aesthetic appearance of your kitchen with high quality custom quartz countertops for Southwest Michigan Granite. Available in a wide selection of styles, patterns, and color combinations, quartz countertops can be custom made to complement any décor, while giving you unbeatable durability. This combination of style and substance makes custom quartz countertops a fantastic investment for your home that will last for years and years. Read further for more information about the benefits of upgrading your current countertops to quartz.
The Non-Porous Surface is Easy to Clean and Maintain
Quartz is non-porous, meaning that liquids will not absorb into it, so spills like wine, tomato juice, or coffee that usually result in stains on your countertop can be wiped away in seconds. Not only does this mean that you can easily clean the surface with soap and water, but it also means that moisture won't accumulate to foster the growth of mold and bacteria.
Years of Durability
Unlike wood or laminate countertops, quartz countertops feature a strong, hard surface that isn't prone to scratches or other types of damage. This means that your custom quartz countertops should last for as long as you own your home, with proper care and maintenance.
Aesthetically Pleasing
Quartz countertops are available in so many different styles, patterns, and colors that the aesthetic possibilities are nearly endless. No matter if you are completely remodeling your kitchen or just replacing the countertops, you are sure to find the perfect look for your kitchen.
Southwest Michigan Granite has been the top provider of custom quartz countertops to homeowners throughout the greater Kalamazoo area. We have a huge showroom with hundreds of different slabs on display, giving you a nearly unbeatable selection of colors and styles to complement your kitchen décor. Our helpful staff will work with you the entire time to answer any of your questions and find the right countertops for your kitchen. Whether you are fully remodeling your kitchen or just upgrading your current countertops, we are available to help you throughout the entirety of your project to ensure that it is a complete success. We are eager to help you with your project, so give us a call and let us know what you have in mind.