Southwest Michigan Granite Offers the Absolute Best Granite Countertops in Kalamazoo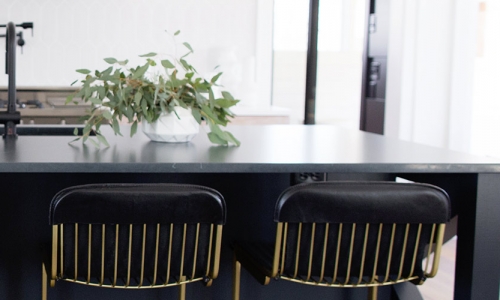 When you absolutely have to have the best, Southwest Michigan Granite carries the largest selection of high-quality granite countertops in Kalamazoo. A beautiful, resilient material, granite has been used as a surface material for hundreds of years. And, with an unmatched assortment of slabs to choose from, you can be certain that we'll find something that will work for you, your project, and your budget. Our team has a wealth of experience working with clients to produce stunning, memorable, and – most importantly – functional surfaces no matter where they're looking to install them. In today's post, we're going to take a closer look at the benefits of granite countertops.
Variety
If you're looking for variety and options, granite is the way to go. Available in an essentially limitless selection of colors, patterns, and textures, granite countertops can be customized to suit any and all interior designs.
Durable
Rugged and easy to clean, granite is an amazing, low-hassle material. If you're tired of constantly having to wipe down, scrub, and bleach your kitchen's surfaces, you'll love granite. A quick wipe with warm water and mild soap and you're good to go!
Impactful
There's nothing like bold, patterned granite countertops to make a statement. Producing a sense of luxury, beauty, and cleanliness, they are a great way to take your kitchen to the next level.
At Southwest Michigan Granite, we're committed to offering the best quartz and granite countertops in Kalamazoo. With an unmatched selection and a reputation for delivering durable, high-quality slabs, you can be confident in our ability to deliver. Whether you're looking to redo your kitchen, upgrade your bathroom, or make an impression at your business, you can count on us to help you produce results. To learn more, we encourage you to browse our website and contact us with any questions.