3 Reasons to Update Your Home's Custom Countertops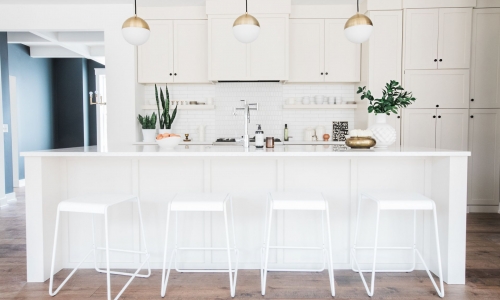 If you're redoing your home or performing a kitchen remodel, you've likely already looked into custom countertops. As a way to make a statement, kitchen countertops are amazing. They can brighten up your kitchen, reinforce your home's themes, and elevate your overall aesthetic. But, why should you invest in replacing something that – well – already works? Why redo your countertops when there are tons of other areas that you could focus on? In today's post, we're going to take a look at three reasons why you should consider new countertops when you're performing a remodel.
Easier cleanup
If you're still using laminate countertops, you're probably tired – very, very tired – of the extensive cleanup and care that they require. Granite and quartz countertops are much easier to clean, requiring only a simple wipe down after use. Best of all, they are naturally resistant to the spread and growth of bacteria!
Increased value
One of the primary reasons people perform renovations and remodels is to add value to their home. As one of the biggest draws, kitchens get a lot of attention from potential buyers. But adding custom countertops, you're giving buyers a stunning, functional focal point that draws them in and – hopefully – keeps them interested.
More functional
Let's face it: kitchens are supposed to be functional. As one of the busiest rooms in any house, they need to be operating at 100%. With quartz and granite countertops, you can be confident that your home's occupants are being afforded a durable, stunning, and – above all else – functional space to work.
At Southwest Michigan Granite, we work tirelessly to offer the area's largest selection of custom granite countertops. In our massive showroom, you'll find an unparalleled number of slabs… from marbled to veined, white to black. If you've been considering an upgrade to your home, we encourage you to browse our site, learn what we're all about, and contact us with any questions!