3 Reasons to Choose Quartz Kitchen Countertops for Your Remodel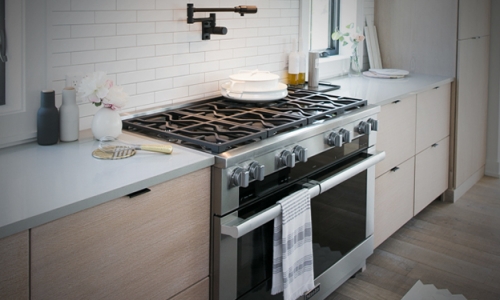 When considering a kitchen remodel, one of the first things people think about is countertops. With interior design trends moving toward simple, modern designs and a focus on functionality, quartz kitchen countertops are a no-brainer. Available in a wide range of patterns, styles, and colors, they can easily be cut to match any aesthetic, from mid-century modern to traditional. Even better, though, these countertops offer a slew of benefits over traditional laminate options. From anti-bacterial properties to natural durability, quartz is a material that is guaranteed to last. In today's post, we're going to look at three reasons you should choose quartz countertops for your kitchen remodeling project.
Easy to clean
If you've been exploring countertop materials, you've probably run into some that have… complicated cleaning routines. Not so with quartz! Quartz is nonporous and naturally resistant to bacteria. With the ability to clean them with just regular dish soap and paper towel, quartz kitchen countertops are an easy, simple solution.
Customizable
As a manmade material, quartz can be customized to your exact specifications. Whether you want black with gold flake, snowy white, or anything in between, you can absolutely count on the team at Southwest Michigan Granite to walk you through all of your options and — more importantly — find the option that is perfect for your new kitchen.
Durable
Quartz isn't just resistant to bacteria, it's resistant to nicks, chipping, scratching, and abrasion. Because of this, it's extremely durable and long-lasting. When you choose quartz countertops, you're choosing a material that will look new today, tomorrow, and far into the future.
If you're considering a remodel, don't hesitate, contact the team at Southwest Michigan Granite! We'll work with you to source and install the perfect countertops for your new kitchen!