3 Reasons to Choose Granite for Your Home's Kitchen Countertops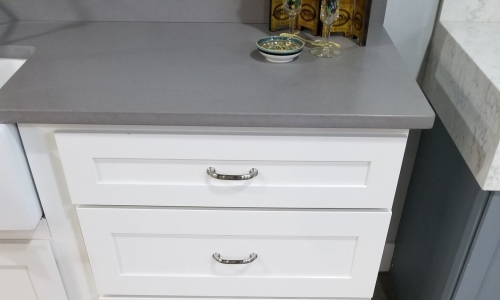 If you're looking to improve your kitchen's aesthetics – and its function! – you likely started by looking at new kitchen countertops. And, once you've burrowed deep into that rabbit hole, you've probably found yourself debating between two popular materials: quartz and granite. Offering a lot of the same benefits, both materials are a great way to improve your kitchen's appearance. But, what are the major benefits of granite? What makes it the go-to material for contractors, homeowners, and would-be professional chefs across the country? Let's find out!
1. Most popular, most valuable
Granite is, without a doubt, the most popular and most valuable countertop material on the market. If you're a fan of home improvement shows, you've likely noticed that one of the designers' first recommendations is to install granite countertops. The reason for this is because they don't just boost your home's aesthetic, they also boost its value.
2. Durable and stain resistant
More than any other surface in your home, kitchen countertops need to be able to withstand abuse. As a material, granite is durable. It's heat and stain resistant and has natural antibacterial properties that make it ideal for kitchen – and bathroom – surfaces.
3. One of a kind
Each slab of granite is special, as there's no other identical slab on Earth. When you install a granite countertop, you know that you're the only person in the entire world with that surface. Because of this, you'll have a higher pride of ownership and can be confident that no other kitchen around looks exactly like yours.
At Southwest Michigan Granite, we carry the area's largest selection of quartz and granite slabs. If you've been considering a remodel to your home's kitchen or bathrooms, we encourage you to take a look at what we have to offer or stop by and visit our showroom!